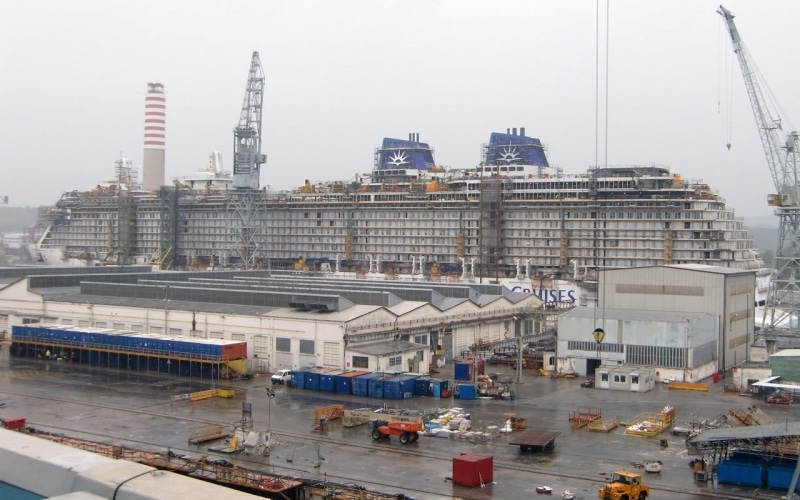 The SRtP (Safe Return to Port) rules was introduced by the IMO (International Maritime Organization) in 2010 with the objectives to set the minimum requirements for "essential systems" in order that ships are able to return automatically to the nearest port in case of emergency due to fire, leak or malfunction.
The UHF radio communications system is part of the "essential systems" for the safety of board. In case of emergency it must survive to the various events and must continue to operate – even though in a reduced way – both in terms of number of channels available that with any service limitation in some areas.
Novelradio for over 10 years with its own organization and in close cooperation with the Fincantieri area technique, has designed and built the first on board radio communication system meeting the requirements of SRtP legislation for Fincantieri Company.
Royal Princess ship enters service in June 2013 and it was the first ship equipped with the UHF radio communications system with SRtP radiating cable and has been submitted to final testing by the Lloyd's Register Marine Certifying.
The UHF ON-BOARD radio communications system can be realized in analog or digital technology and may also provide an integrated paging service.
The peculiarity of this system is based on an architecture made with distributed and redundant elements fit to ensure communications even in case of multiple failures of different nature (flood, fire, mechanical failures) especially in the most critical operating areas.
The difference between the PMR and DMR technologies is essentially the number of contemporaneous communications that for analog systems are at most five (equal to pairs of frequencies allocated to 12.5 KHz of UHF On-Board frequency band) and ten communication with DMR digital technology.
The realization and maintenance of the above systems is carrying out by Novelradio, with its own organization, providing:
Specific design based on the ship size
Technical documentation and implementation
Supply of material and equipment for the system realization
Network and equipment installation
Operational staff training
Commissioning and testing certification
On-line remote assistance and maintenance warranty and post warranty
SRTP COMPLIANT SYSTEM ACTUALLY IMPLEMENTED
Customer: FINCANTIERI (IT)
| | | |
| --- | --- | --- |
| CARNIVAL UK GROUP | IT | M/n BRITANNIA |
| PRINCESS CRUISES | USA | M/n ROYAL – REGAL – MAJESTIC |
| MSC CROCIERE | IT | Under construction |
| SILVER SEA CRUISES | USA | M/n MUSE |
| VIKING CRUISES | USA | M/n STAR – SKY – SEA |

STANDARD ON-BOARD SYSTEM IMPLEMENTED
| | | |
| --- | --- | --- |
| COMPAGNIE DU PONAN | FR | M/n AUSTRALIA – LE BOREAL |
| SILVER SEA CRUISES | USA | M/n SILVER SPIRIT |
| SOC. DES TRAVERSIERS | CA | M/n QUEBEC |
EQUIPMENT USED

Novelradio can supply "ON BOARD" Radio systems and equipment for cruise ships and big vessels, also for hazardous environments.
Can also provide a wide range of services, including maintenance and service of most known brand of radio communications.