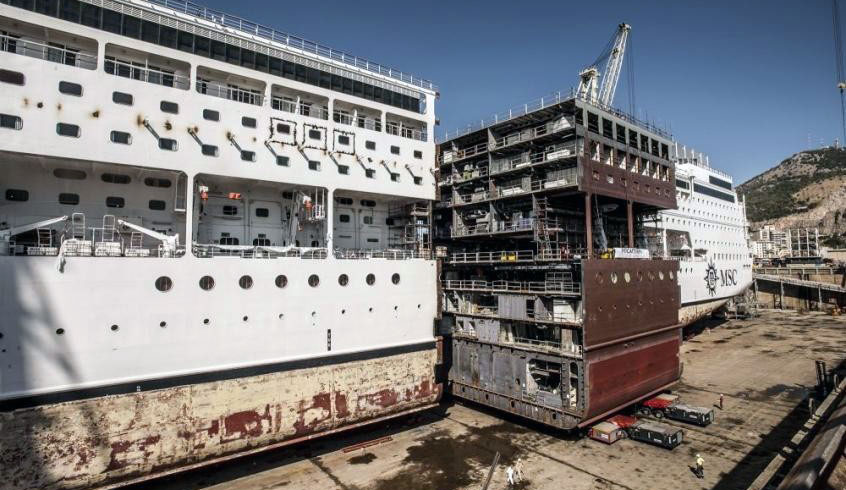 For more than 10 years Novelradio designs and manufactures safety radio communication systems for passenger ships in accordance with the following regulations:
The UHF ON-BOARD radio communications system can be realized in analog or digital technology.
The difference between the PMR and DMR technologies is essentially the number of contemporaneous communications: five for analog systems and ten with DMR digital technology.
For telephonic communications the radio system can be implemented with the telephonic interface connected to the PABX. Moreover it can foresee a paging system for sending alphanumeric messages.
The realization and maintenance of the above systems is carrying out by Novelradio, with its own organization, providing:
Specific design based on the ship size
Technical documentation and implementation
Supply of material and equipment for the system realization
Supply of portable and fixed terminals, DMR analogic and digital repeaters comply with ON-BOARD, SRTP, ATEX, IS FCC USA regulations
Network and equipment installation
Operational staff training
Commissioning and testing certification
On-line remote assistance
On board assistance and maintenance
Changes – remake existing systems
SYSTEMS IMPLEMENTED
| | | |
| --- | --- | --- |
| CARNIVAL UK GROUP | UK | New realization |
| COMPAGNIE DE PONANT | FR | New realization |
| PRINCESS CRUISES | USA | New realization |
| SILVER CRUISES | USA | New realization |
| VIKING CRUISES | USA | New realization |
| CANTIERI NAVALI FINCANTIERI | IT | New realization |
| CANTIERE MARIOTTI | IT | New realization |
| MSC CROCIERE | IT | Under construction |
| COSTA CROCIERE | IT | Refitting |
| MSC CROCIERE | IT | Refitting |
| CANTIERE AMICO & CO | IT | Mega Yacht Refitting |
| CANTIERE S.GIORGIO | IT | Refitting |
| SAIPEM CASTORO | IT | Platform Refitting |
RELATED EQUIPMENT

ATEX Radio system and equipment for communication in hazardous areas.
Novelradio projects and deploys PMR-ATEX radio communication systems / terminals / pager for naval and terrestrial applications.
Can also provide a wide range of services, including maintenance and service of most known brand of radio communications.