MOTOROLA WAVE 5000 WORK GROUP COMMUNICATION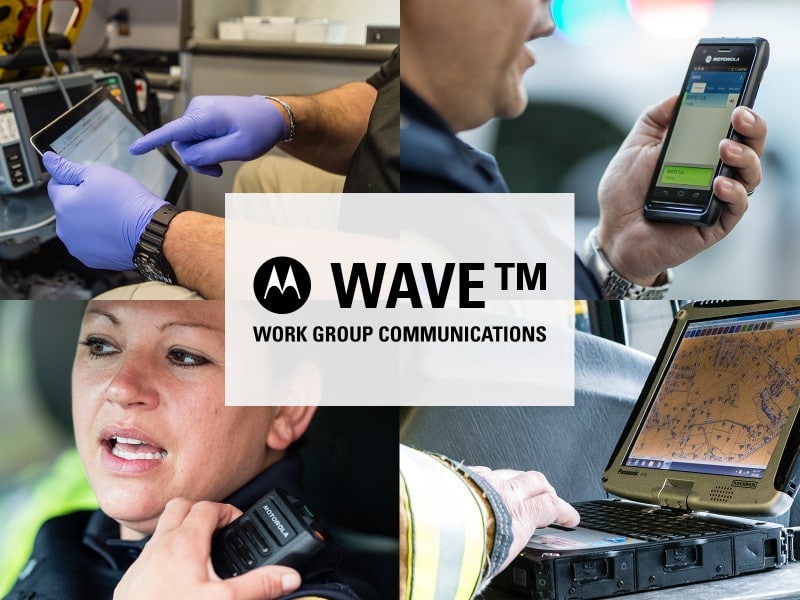 Motorola WAVE 5000 enables scalable, enterprise-grade push-to-talk (PTT) on broadband networks and devices so that critical, time-sensitive information flows quickly and securely between mobile workers, teams and citizens.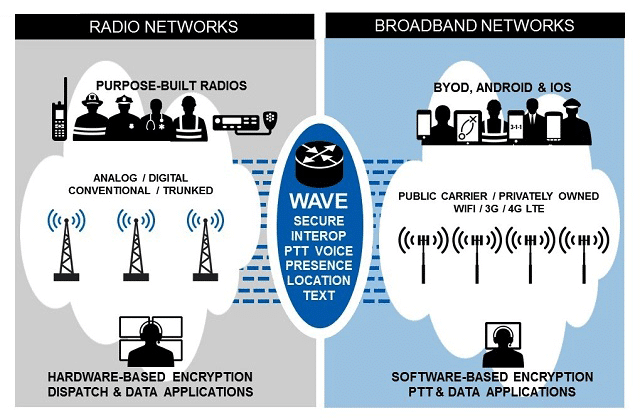 Remove barriers between devices, netoworks and places and let everyone join the conversation!

BRIDGING TWO-WAY RADIO WITH BROADBAND

NETWORKS
With WAVE 5000 you can experience functionality that lets you build and operate secure, highly-scalable solutions for today's most demanding communications environments:

Connect multiple, disparate two-way radio systems and remove barriers to communication interoperability and workforce collaboration.
Extend Radio To Broadband
Extend workforce communications beyond radio to include smart devices and broadband networks for seamless communications in any location.
Embrace Broadband PTT
Secure, 'over-the-top' PTT connecting smart devices over 3/4G LTE and Wi-Fi networks delivers greater choice and flexibility when choosing a non-radio, carrier-independent communications solution.
WAVE MOBILE COMMUNICATOR
Turn Your Apple or Android Device into a Multi-Channel PTT Handset with WAVE Mobile Communicator.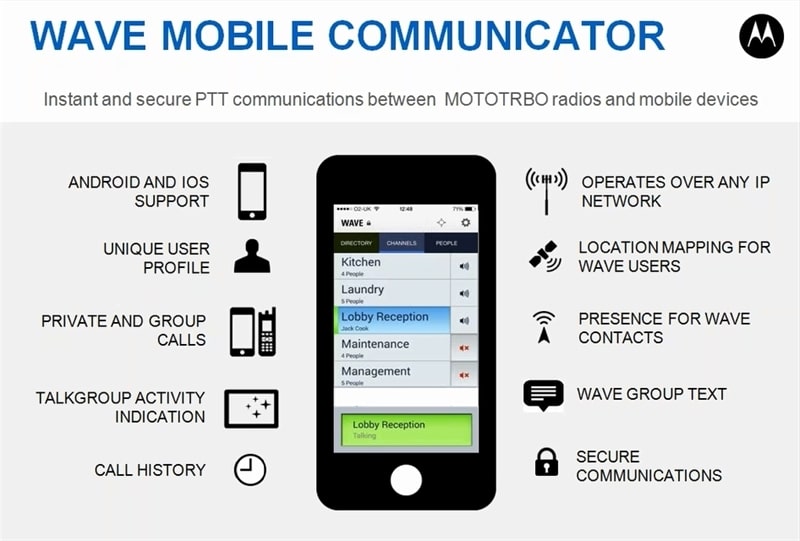 With a WAVE Mobile Communicator installed on a smartphone, tablet or custom handheld, any user can access PTT communications from any location, talking with groups of other users or individuals as required. Mapping, presence and channel activity monitoring improve situational awareness for everyone. Your communication is protected by encryption and safety standard for your privacy and data integrity.
DOCUMENTS
Brochure WAVE Mobile Communicator
Brochure PTT/Broadband integration